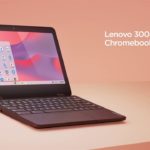 Introducing the #Lenovo 300e Yoga Chromebook Gen 4: Powerful, intuitive, and ready to flex! 💪 Check it out in this video. It gives you the user-friendly ChromeOS platform, a powerful processor, and much more. If you'd like to learn more or place orders for these devices, contact ORDINATEURS UNITECH COMPUTERS today.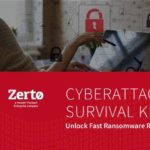 Introducing #HPE Zerto: Your cyberattack survival kit for fast ransomware recovery. 🚨 These days, the question is not if, but when and where, ransomware attacks will occur. Read this eBook to learn how to reduce recovery time from days to seconds. ⏱️ Contact ORDINATEURS UNITECH COMPUTERS for more details.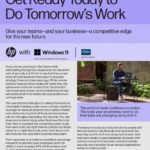 The sign of a struggling hybrid work program is a decline in productivity and complaints from teams. Are you seeing these signs from your workforce? Tell us and we'll send you an exclusive @HP eBook highlighting the three must-have qualities you should expect in your next fleet purchase, from security to collaboration tools.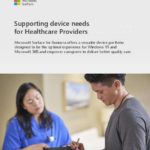 This is how you can support device needs for healthcare providers with @Microsoft Surface. 👩‍⚕️🙌 Check out this solution brief to discover how these devices can empower you to deliver even better patient care. If you'd like details on available Surface devices, contact ORDINATEURS UNITECH COMPUTERS today.
What do you know about the watermarking feature in @Azure Virtual Desktop? This blog shows how you can use it to protect digital assets from illicit copying including screen capture. Read and learn.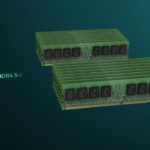 Experience a virtual tour of the #HPE ProLiant DL345 Gen10 Plus! This powerhouse is optimized for database management, boasting up to 64 cores for high throughput, 128 I/O lanes for maximum storage capacity, and fast HPE DDR4 SmartMemory for rapid analysis. With support for various storage drives and HW NVMe RAID, it's a technological marvel in the realm of server performance. Don't compromise on efficiency and capacity; contact ORDINATEURS UNITECH COMPUTERS today for a transformative server solution. #HPEProLiant #AMD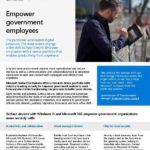 As the government sector adapts to hybrid work, @Microsoft @Surface devices are here to empower your workforce. From frontline heroes to back-office staff, Surface offers unparalleled productivity, collaboration, and security. Discover how organizations like Somerset County Council leverage Surface for a transformative impact. Ready to elevate your government operations? Explore the Surface portfolio and connect with ORDINATEURS UNITECH COMPUTERS now!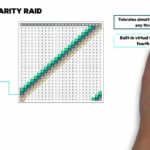 What can #HPE Alletra 6000 do for your organization? 🤔 Tune into this Chalk Talk video featuring Calvin Zito to find out! 💡 He goes in-depth to show how HPE Alletra 6000 works, the advantages it offers, and more. If you have questions, feel free to reach out to ORDINATEURS UNITECH COMPUTERS.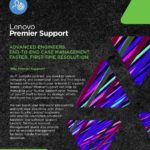 Get advanced support with #Lenovo Premier Support! 💁‍♀️ This service delivers advanced engineers, end-to-end case management, faster first-time resolutions, and more. 👀 Review this solution brief to learn about all of the features—and contact ORDINATEURS UNITECH COMPUTERS to learn how you can leverage this service.