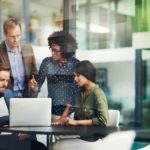 🚀 Unlock the power of AI-driven insights! Get the story on how Beiersdorf transformed their business operations with Azure Cognitive Search. 📈 Discover how they conquered the challenge of efficient data management and boosted productivity. How can ORDINATEURS UNITECH COMPUTERS help your company conquer your data management challenges?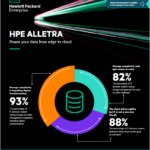 Check out this infographic, which shows how cloud-native infrastructure from #HPE maximizes your agility, lets you run any app, and frees your data! Learn more about HPE Alletra 9000 and HPE Alletra 6000! Contact us today to learn more about HPE cloud-native storage solutions in the cloud.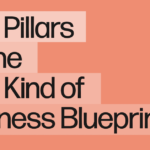 These are the 4 pillars for the new kind of business environment. 💁‍♀️ It's time to take location out of the equation and focus instead on the devices and security that will keep your hybrid workforce safe and productive. Read this insightful article from #HP to discover how to adapt to the new hybrid workplace. For additional details, reach out to ORDINATEURS UNITECH COMPUTERS.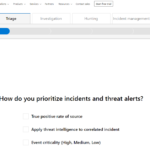 How easily can a cyber-criminal steal your data?
ORDINATEURS UNITECH COMPUTERS invites you to take this "Vulnerability Assessment Survey" and identify your weak spots. Tell us if you'd like a walkthrough.
Transitioning to Azure Virtual Desktop (AVD) enables global energy services provider, Aker Solutions, to drive sustainable change in the energy sector. Get the story on how AVD helps Aker overcome latency and workload challenges and empower remote workers with high-performance compute functions. What can you learn from Aker's experience?
@Microsoft Azure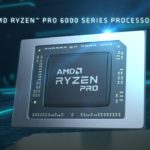 There's no question that a higher-performance PC gives employees an edge. Say "goodbye" to your older, pokier PCs. Say "hello" to the @HP Elitebook 805 G9 laptop family featuring the amazing AMD Ryzen™ PRO 6000 Series processors. Watch this video for inspiration.
From #HPE: Outperform your competitors with hybrid data insights! 📈 Read this article to discover how HPE Ezmeral Data Fabric Software can help. With HPE Ezmeral, you can focus on data insights to surge ahead of your competitors. To explore this solution, contact ORDINATEURS UNITECH COMPUTERS.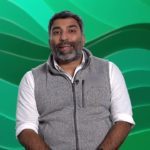 What's new with #HPE Ezmeral Software? 🤔 Join Mohan Rajagopalan, who shares exciting news in this video, to find out. He discusses how HPE Ezmeral differs from other analytic software solutions and offers key use cases you can leverage. If you'd like to learn even more, reach out to ORDINATEURS UNITECH COMPUTERS.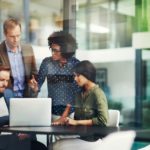 AI is poised to create whole new ways of working. How can you use AI to fix work at your organization? Findings from the @Microsoft Work Trends Index Annual Report points to 3 insights you need to adopt AI in a timely, responsible way.